StudioCanal secures Traitor sales
EXCLUSIVE: Bucking the trend in a tough Berlin market, StudioCanal has closed significant pre-sales on new John Le Carré adaptation Our Kind Of Traitor.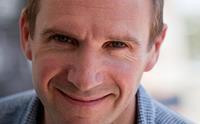 Late on Sunday (Feb 10), sales chief Harold van Lier confirmed that eOne has taken rights for Canada, Spain and Benelux.
Russia (Top Film), Swizterland (Impuls) and Poland (ITI) have also closed on the $35m spy thriller, for which Ralph Fiennes and Mads Mikkelsen are in advanced talks to star.
It is StudioCanal's second Le Carré spy adaptation after its success with Tinker Tailor Soldier Spy.
Van Lier said: "After our recent successes with Tinker Tailor Soldier Spy, Serena and Two Faces of January, we have had a fantastic Berlinale this year with yet another quality commercial thriller.
"It has a very strong ensemble cast, excellent director and producers and an ambitious budget to do justice to this modern, fast paced and gripping story.
"Looking at the amount of great pre-sales we have achieved in three days with top distributors, it goes to show buyers have real confidence in StudioCanal's ability to deliver successful and prestigious films."
StudioCanal will be handling UK, France, Germany and Australia/NZ on Our Kind Of Traitor itself.