Rust and Bone, Holy Motors among Lumiere leaders
Rust and Bone, Farewell My Queen, Holy Motors and Camille Rewinds lead the nominations list for France's equivalent of the Golden Globes.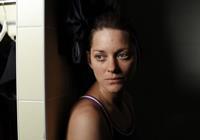 The French awards season kicked off on Friday with the announcement of the nominations list of the Lumière Awards, the French version of the Golden Globes judged by members of the international press based in Paris.
Unlike last year's competition, which was dominated by The Artist and Intouchables, nominations have gone to a wider selection of films and talent this year.
Nonetheless, a clutch of some four titles dominated the list consisting Rust and Bone, Holy Motors, Farewell My Queen, Camille Rewinds, followed by Amour and Louise Wimmer. 
The awards will be announced at a ceremony on January 18 at Paris' innovative digital arts space the Gaité Lyrique.
The nominations are as follows:
Best Film
Amour, Michael Haneke
Rust and Bone (De rouille et d'os), Jacques Audiard
Camille Rewinds (Camille Redouble), Noémie Lvovsky
Holy Motors, Leos Carax
Farewell My Queen (Les adieux à la reine), Benoît Jacquot
Best Director
Jacques Audiard, Rust and Bone
Leos Carax. Holy Motors
Michael Haneke, Amour
Noemie Lvovsky, Camille Rewinds
Cyril Mennegun, Louise Wimmer
Best Screenplay
Jacques Audiard, Thomas Bidegain, Rust and Bone
Leos Carax, Holy Motors
Benoit Jacquot, Gilles Taurand, Farewell My Queen  
Noemie Lvovsky, Maud Ameline, Pierre-Olivier Mattei, Florence Seyvos, Camille Rewinds
Valerie Zenatti, Thierry Binisti, A Bottle in the Gaza Sea (Une bouteille à la mer)
 Best Actress
Marion Cotillard, Rust and Bone
Catherine Frot, Haute Cuisine
Noemie Lvovsky, Camille Rewinds
Corinne Masiero, Louise Wimmer
Emmanuelle Riva, Amour
Best Actor
Guillaume Canet, A Better Life (Une vie meilleure)
Denis Lavant, Holy Motors
Jeremie Renier, Cloclo
Mathias Schoenaerts, Rust and Bone
Jean Louis Trintignant, Amour
 Best female Newcomer
Agathe Bonitzer, A Bottle in the Gaza Sea
Judith Chemla, Julia Faure, India Hair, Camille Rewinds
Izia Higelin, Mauvaise fille
Sofiia Manousha, Le noir (te) vous va si bien
Soko Augustine
Best Male Newcomer
Clement Metayer, Something in the Air (Après mai)
Stephane Soo Mongo, Rengaine
Pierre Niney Comme des frères
Mahmoud Shalaby A Bottle in the Gaza Sea
Ernst Umhauer pour In the House (Dans la maison)
Best French-language Film (outside France)
Our Children (A Perdre La Raison), Joachim Lafosse
Laurence Anyways, Xavier Dolan
The Pirogue, Moussa Touré
Sister (L'Enfant d'en haut), Ursula Meier
Monsieur Lazhar, Philippe Falardeau